Not Rokatusch
Not Rokatusch - A Short Game
This mini-game is a 2D single player roguelike in a medieval/fantasy setting.
You play in days and every day the enemies double (up to 4096 enemies).
It should be kept short and was intended as a pastime for me in the Rokatusch development. The features are very minimalistic because it is a free title. It was also intended as a kind of joke demo of Rokatusch.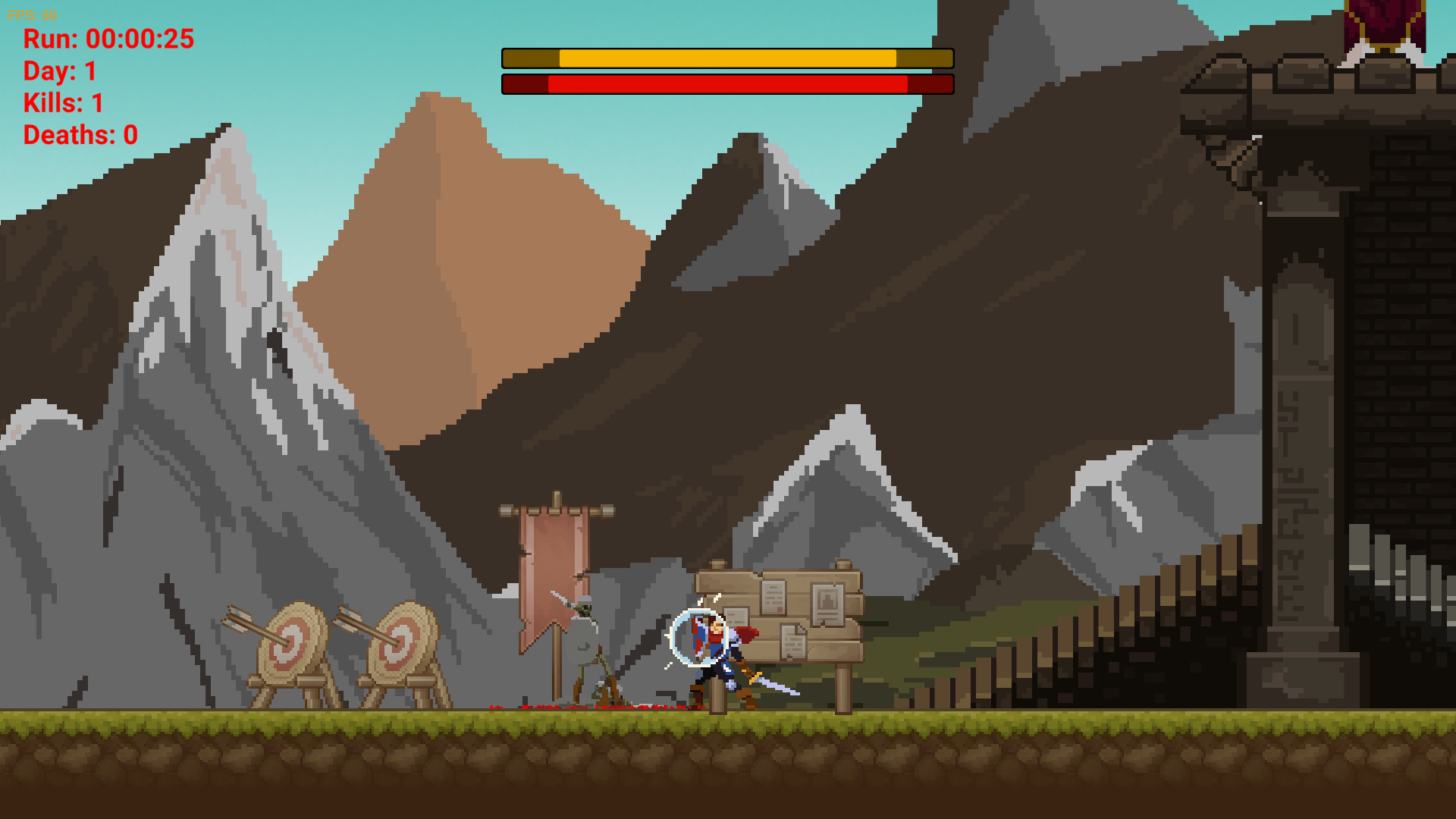 Controls are very simple and not adjustable:
WASD / Arrow Keys / Gamepad Left Stick to MOVE
Left Mouse / Gamepad Right Trigger to ATTACK
Right Mouse / Gamepad Left Trigger to BLOCK
Features
Enemies up to 4096
Gamepad support
Run Timer
Death Counter
System Requirements (minimum)
OS: Windows 10 21H1
Processor: AMD Ryzen 5
Memory: 16 GB RAM
Graphics: NVIDIA GeForce GTX 1050 TI
DirectX: Version 12
Storage: 72 MB available space

Download Size: ~32MB
Click For DOWNLOAD